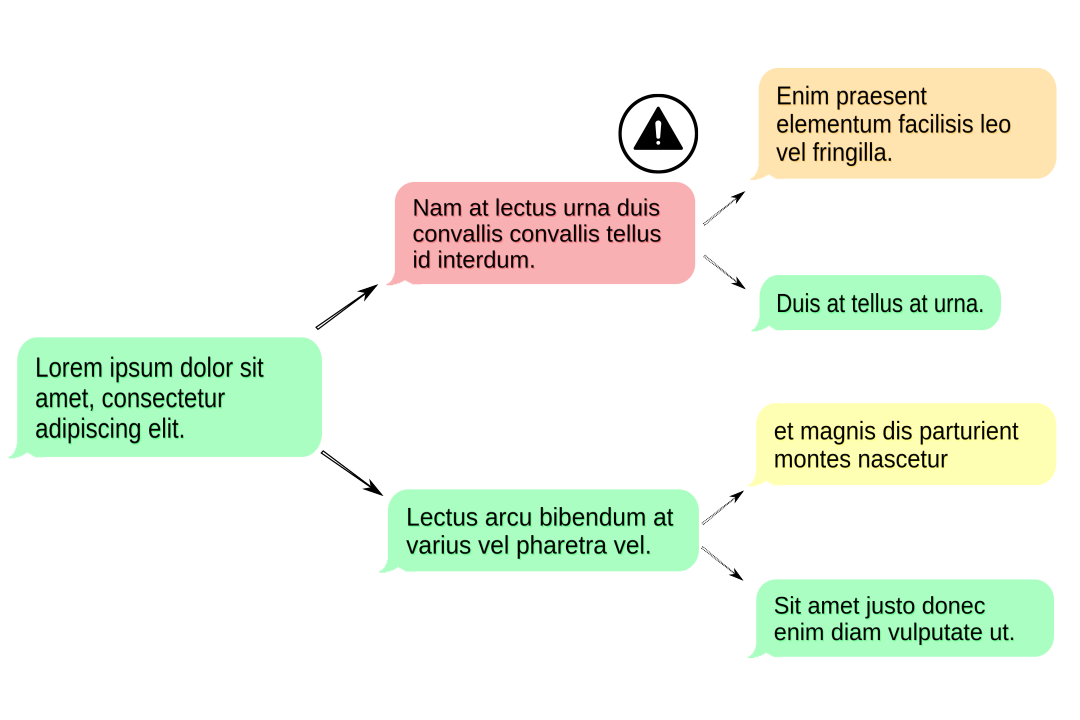 Improve chatbot effectiveness.
The Chatbot Effectiveness API creates a score representing how well your chatbot's message matches the user's expectations. With this score, you can compare the performance of every message in your conversation and learn which messages need to be improved and which messages are performing well.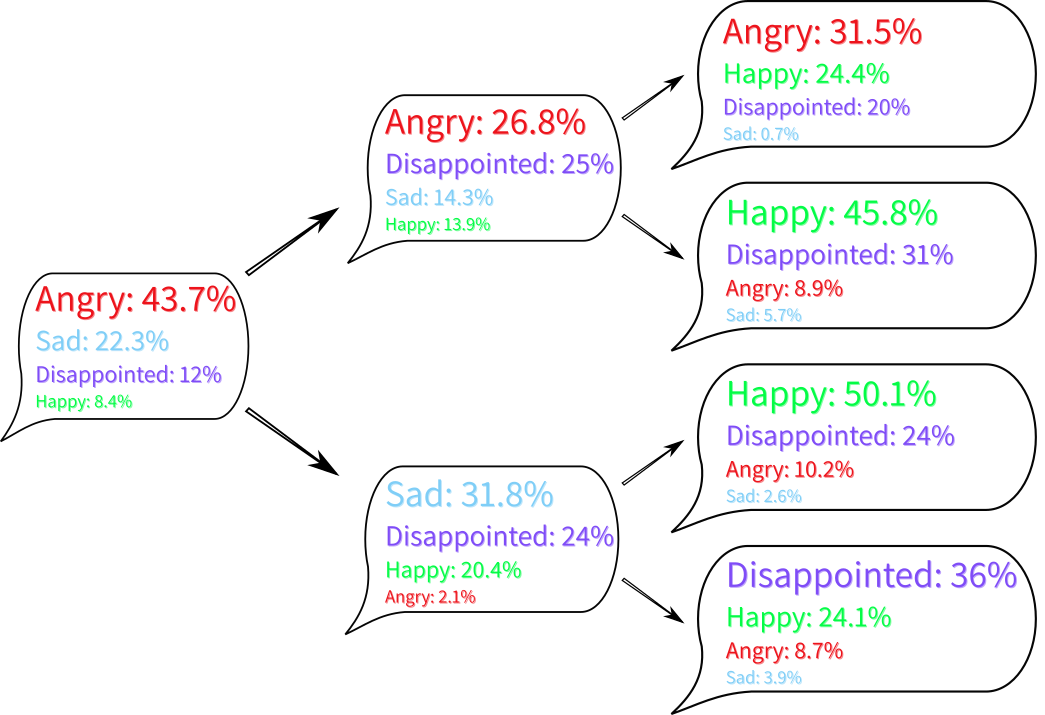 Understand the user's emotional journey.
The Emotion Recognition API shows you the user's emotional response for every message of the conversation. With those responses, you can see if the user's emotional journey matches the journey that you planned for them. If it doesn't, you can immediately see where the journey diverges so you know which messages you should modify.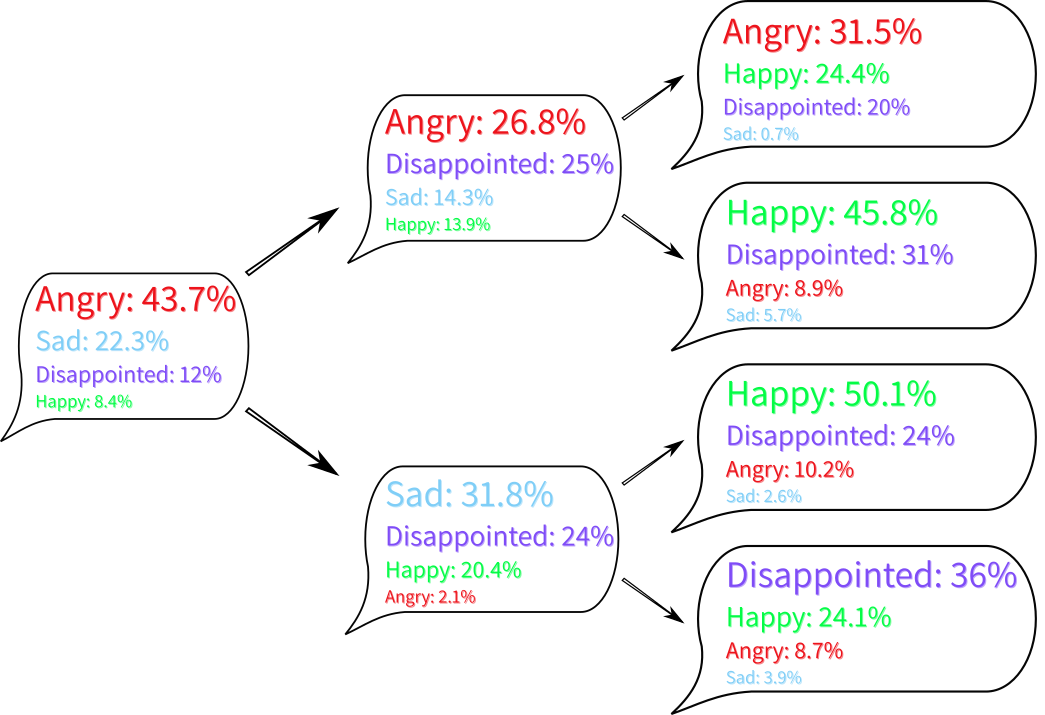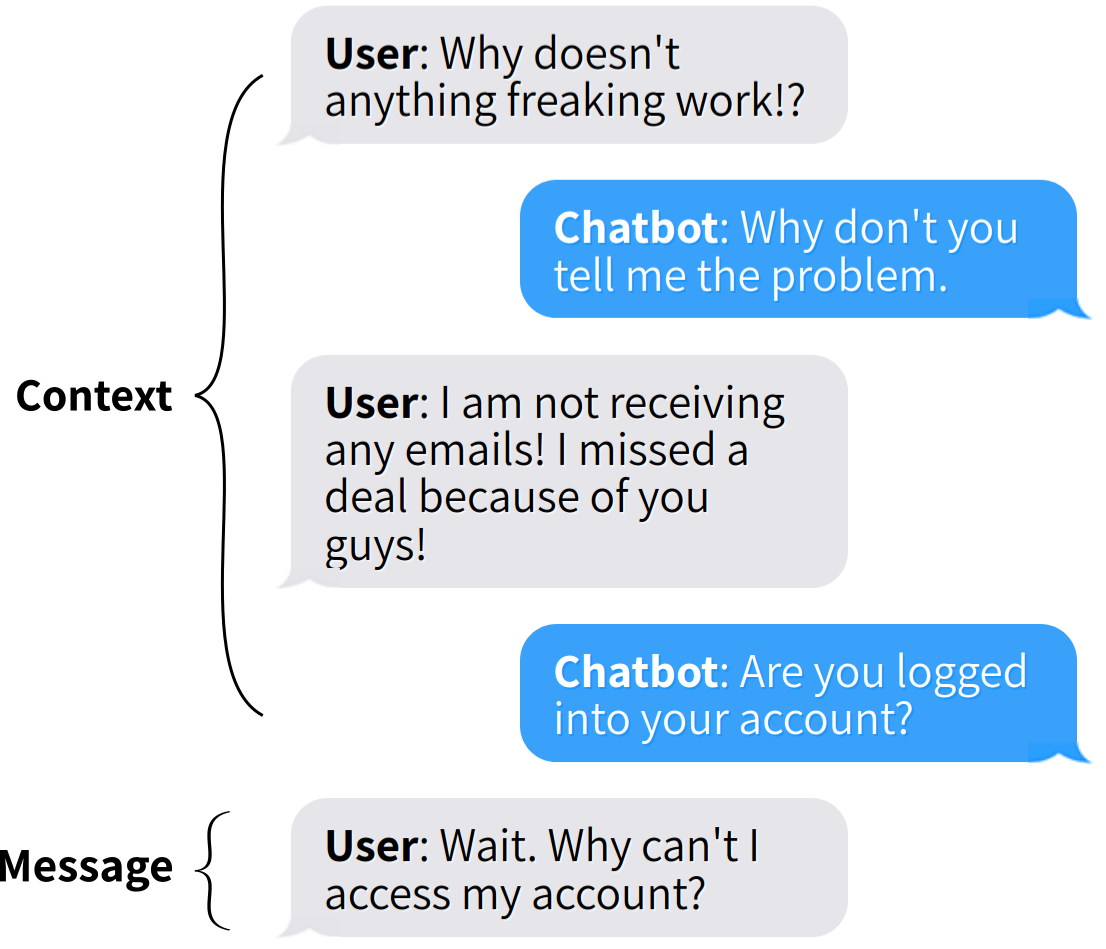 Make smarter decisions with more accurate data.
Instead of just looking at a message to judge the emotion, Sentim includes the last few messages of the conversation as context. This enables us to better judge the emotion of the message at hand so that you can have even better data to drive your decisions.